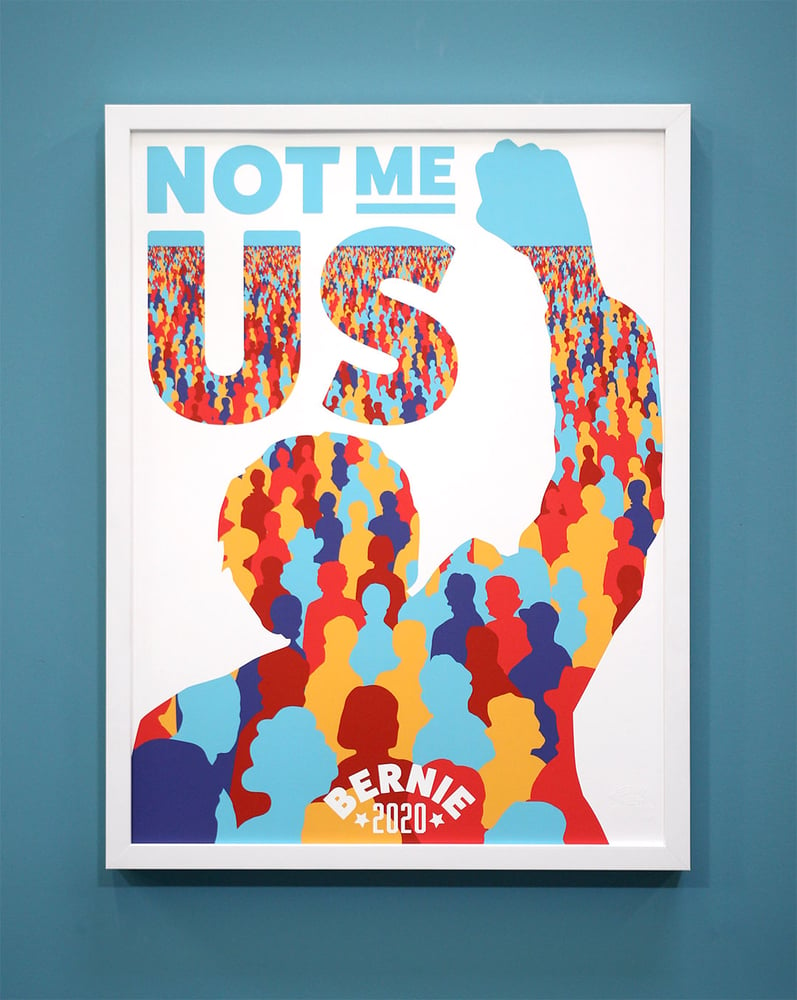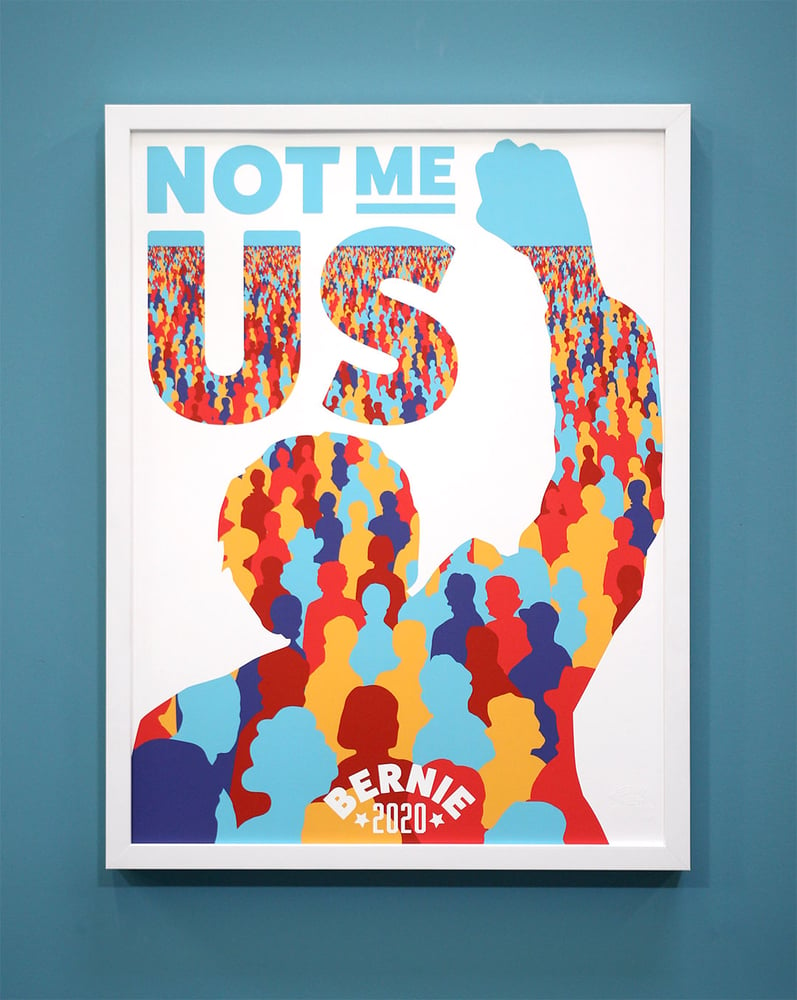 Not Me, Us. (2020)
$45.00
Archival quality digital art print, made in the USA in support of Senator Bernie Sanders in his campaign for President in 2020. ✊
Signed prints cost a little more because they had to be sent to the UK to be signed.
This artwork is licensed to the Bernie 2020 campaign and they use it on campaign merchandise. Proceeds from sales of these prints cannot go to Bernie but do support me in making new artwork. To directly support Bernie, eligible US citizens can donate directly to the campaign. You must be U.S. citizen to contribute.
This is an unframed print.
---
Medium:Archival quality giclée print
Stock:White stock
Dimensions:24in x 18in
Edition:Time limited for campaign. Numbered & stamped, signed if requested
Artist's Prints: May be available from artist's store
---
Prints are unframed. They will be rolled and and shipped Priority Mail in strong postal tubes. It is possible to order up to 3 prints per order to receive a postage discount. Any more than 3 prints, please submit a new order or you will receive a refund.
NOW ON TEES! Visit BERNIETHREADS.COM